The conference will be held at Hotel Fort Canning.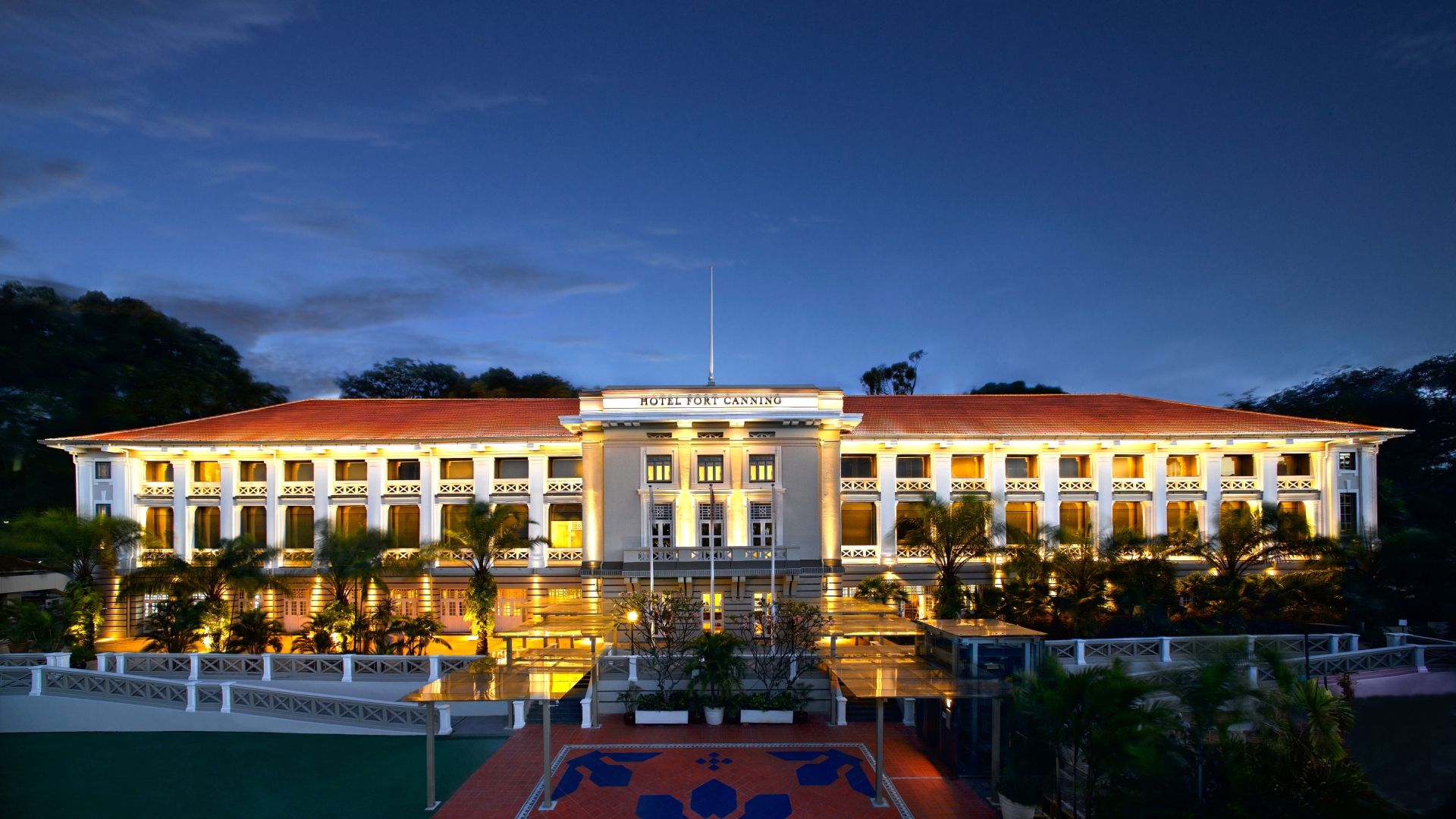 The hotel is located in park lands near Singapore city center, and is within working distance from both Singapore major shopping district (Orchard Road), various museums and the iconic waterfront. For more information, please see
http://www.hfcsingapore.com/
Directions from Changi Airport:
By Taxi – The most convenient method is by Taxi. Look for a standard taxi standard after exiting immigration. A Taxi to Hotel Fort Canning should cost between 30 – 35 SGD, depending on time of arrival (there is an additional surcharge for travelling during rush hours and past midnight), and take approximate 25 minutes.
By Public Transport –The Singapore mass rail transit system (MRT) can take you from Changi airport to Dhoby Ghaut MRT, which is 8 minutes walk from Hotel For Canning. This involves:
BY DHOBY GHAUT STATION
The Singapore mass rail transit system (MRT) can take you from Changi airport to Dhoby Ghaut MRT, which is 8 minutes walk from Hotel For Canning. There is a subway station underneath terminals 2 and 3 of Changi Airport. Note all passengers from Changi Airport are forced to disembark at Tanah Merah station and re-board the train on a different platform (this process is easy and stress free). From Tanah Merah:
Take the Green Line to Payer Lebar
Exchange onto the Yellow Line to exit at  Dhoby Ghaut MRT station (Exit B) After which:
– Cross Penang Road.
– Find Penang Lane (Penang Lane runs perpendicular to Penang Road).
– Walk up Penang Lane, on your left hand side you will see Hotel Innotel and The Red Cross.
– At the end of Penang Lane, take the small foot path on your left. Follow this foot path towards the YWCA. After walking for 50-100 meters you should be able to see Hotel Fort Canning across the road on the hill.
– Cross the road and you'll find yourself at the bottom of Hotel Fort Canning's grounds.
– On the path way, the staircase is the direct access into the Ballroom area/foyer or all the way up to the Hotel Lobby & Grand Marquee (outdoor marquee)